Sewer and Water Line Replacement Services in Philadelphia, PA
It's easy to forget about the sewer and water lines in your home since you can't see them. But trust us, neglecting these essential systems will result in expensive damage and unnecessary headaches. Our team of licensed plumbers offer exceptional sewer or water line replacement and installation services to homes in areas of Pennsylvania such as Ardmore, Havertown, Drexel Hill, Philadelphia, Wayne, and Broomall. Give our expert plumbers a call at (484) 206-8594 to receive help with a damaged water line in your home.
TOP SIGNS IT'S TIME TO PERFORM A SEWER LINE REPLACEMENT
Having your sewer line malfunction or break is something you should avoid at all costs. Getting a sewer line replacement isn't cheap, but fixing damages that result from a malfunctioning or broken line will cost you much more. Be proactive by getting a replacement before water damage occurs in your home.
How can you know when to get a replacement? Check out the top four signs that will signal when you need to replace your sewer line.
1. OLD AGE
Unfortunately, sewer lines don't last forever. Like everything else, sewer lines wear down over time and need replacing. If your home is more than 50 years old, you likely need to replace your sewer line. The older pipes get, the more problems they have—such as corrosion.
2. LONG-TERM ISSUES
If you have experienced repetitive plumbing-related issues in your home for more than a few months, this is a sign that you need to hire a certified plumber to perform a sewer line replacement. As pipes age, they fail to keep up with the demand for daily use. Your sewer line will continue to lose efficiency until it's replaced, so it's best to go ahead and conduct a water or sewer line installation project before you encounter clogged drains in your house.
3. TREE ROOTS
As trees grow, their roots can interfere with underground systems—such as sewer lines. This problem is more difficult to detect because it's invisible above the ground, but under the surface, major damage is occurring.
The tree roots will wrap around pipes and create either breaks or clogs. The solution? Talk with a licensed technician about the advantages of performing a sewer line replacement. To prevent issues in the future, you will either need to cut the roots down or remove the tree altogether.
4. FREQUENT CLOGS
The cause of frequent pipe clogging could be anything from intrusive tree roots to a broken pipe. Either way, you probably need to replace your sewer line to fix the problem.
5 TYPES OF WATER LINES USED IN HOMES
Household water lines can be constructed with various types of materials. If you're considering a water line replacement, take a look at our guide below to determine which material best fits your needs before performing a water line installation.
1. PEX PIPES
PEX—or cross-linked polyethylene—pipes are a new type of material that's only intended for water use because it has the strength to hold up against intense water pressure yet is malleable enough to move throughout homes without breaking. Licensed plumbers use PEX pipes for water line installation and replacement applications because it's relatively cheap and easy to cut into separate pieces.
2. PVC PIPES
PVC—or polyvinyl chloride—pipe is a type of plumbing pipe that initially became popular because it's lighter, cheaper, and easier to use than galvanized steel pipes.
3. RIGID COPPER PIPES
Rigid copper pipes are used in homes to circulate water. This material is extremely durable and can withstand intense water pressure. It also is fairly simple to cut and doesn't pose any health risks. Our team of plumbers offer dependable sewer or water line replacement and installation services in areas of Pennsylvania such as Drexel Hill, Wayne, Broomall, Havertown, Ardmore, and Villanova. Our staff has the tools necessary to fix damaged pipes and water leaks behind your ceiling or walls.
4. ABS PIPES
ABS—or acrylonitrile butadiene styrene—pipe is similar to PVC pipe but is stronger, softer, and has a darker color. It's good to use underground and in cold weather.
5. GALVANIZED STEEL & CAST IRON PIPES
You'll find both galvanized steel and cast iron pipes in older homes but generally not anywhere else. These materials aren't used in pipe construction in new or remodeled homes because they're bulky, difficult to cut, more susceptible to corrosion, and pose potential health risks.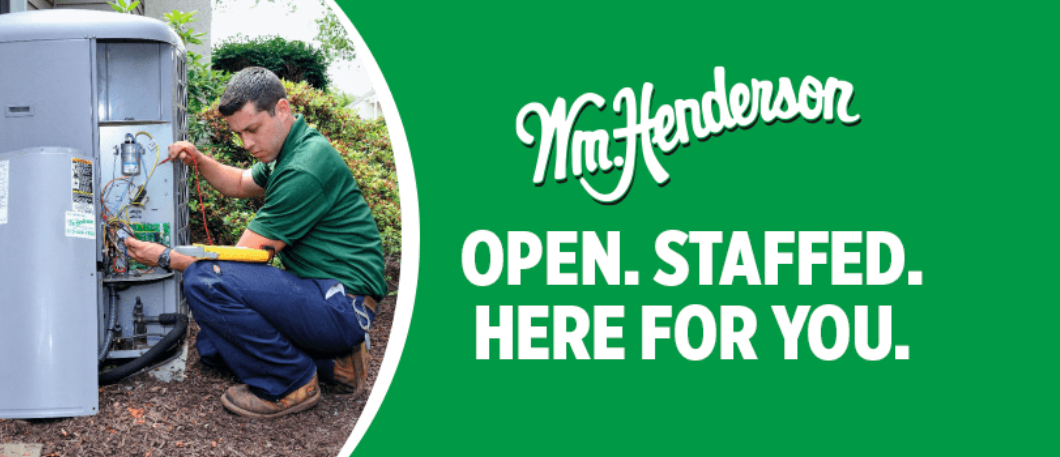 EXCEPTIONAL SEWER OR WATER LINE REPLACEMENT & INSTALLATION SERVICES
Our team of licensed plumbers is here to help you with moisture or water leaks in your living space. Our plumbers provide credible sewer or water line installation and replacement services in locations such as Ardmore, New Castle, Drexel Hill, West Chester, Havertown, Broomall, and Philadelphia. Don't wait until your pipes become damaged or break. Be one step ahead of the game by replacing them today.
Call us at 484-206-8594 for fast, reliable emergency Plumbing services! Find your local WM Henderson today for fast, reliable emergency Plumbing services in your area!