Water Leak Detection and Repair Services
When your home has a water leak, Wm. Henderson is the name you can trust to make things right. Our team of licensed plumbers offer trusted water leak detection and repair services for homes in areas of Pennsylvania such as Philadelphia, Ardmore, Havertown, Wayne, Drexel Hill, New Castle, Brookhaven, and West Chester. Our technicians have the tools necessary to fix damaged pipes and prevent future leaks from occurring. Give our professionals a call at (484) 206-8594 or book an appointment online to receive support with a severe water leak in your house.
6 Signs of a Water Leak in Your House
1. High Water Bills
Barring extraordinary circumstances such as having overnight house guests for an extended stay, your water bill should be consistent from month to month. If you notice a trend of higher-than-normal water bills, it could be the result of an undetected water leak. The slowest drip of water can increase costs over time. Our team of technicians will perform a water leak repair project in your living space to help you save money on your water bills.
2. Sound of Running Water
If you hear running water but don't have any sinks, showers, or appliances running, a leak may be creating the noise. Start by checking your water meter, not using water for a few hours, and checking it again. If the meter reading changes between checks, you likely have a leak somewhere in the plumbing system.
3. Damp Floors
Damp floors are a telltale sign of a water leak. After cleaning up the mess, you need to locate the source of the leak, so your floors don't keep getting wet. Standing water can cause mold and mildew to grow, wooden floors to rot, and increase your risk of slipping or falling to increase.
4. Strange Odors
Covering up strange odors in your home with air fresheners can only help for so long. You will eventually need to determine what is causing the smell to eliminate it for good. Foul smells can develop due to mold and mildew growth, which can be the result of a water leak. Our skilled plumbers offer dependable water leak repair services in Philadelphia, PA and will help you diagnose the source of weird odors in your home.
5. Lawn Overgrowth
If a random patch of grass grows exponentially more than the rest of your lawn, something isn't quite right. Water may be leaking from the main line that runs through your yard. Since this type of water leak requires digging up parts of your yard to perform repairs, we recommend letting a professional plumber handle it.
6. Damaged Walls
When water leaks go untreated, they can begin to damage the foundation of your home. Cracks in the foundation cause your walls to slowly shift, leaving cracks in the drywall of your living space. Our team provides comprehensive water leak detection services and are available to fix a broken water pipe on your property that is causing moisture damage to your foundation.
5 Common Causes of Water Leaks in Homes
1. Broken Seals
All of your household appliances that use water like the dishwasher and washing machine are equipped with a watertight seal on each connector to prevent leaks. This seal wears down over time and can break, allowing water to seep onto the ground below. Our certified plumbers can help you replace a damaged water seal or fix a leak in your house.
2. Clogged Lines
When drains become clogged with dirt, hair, and other debris that water can't flow through, the water inside may back up to the point of overflowing. To prevent a burst pipe, call a certified plumber on our team to receive support. Our technicians offer exceptional water leak repair services for homeowners in Havertown, PA and other locations. Our expert plumbers will perform an inspection of your pipes and will eliminate blockages to prevent water leaks on your property.
3. Corrosion
The mineral content in water leads to rust formation in your pipes. As rust accumulates, it eats away at the internal structure of your pipe and causes cracks or holes to form. No matter how small the cracks and holes in your pipes are, water can still leak through them.
4. Damaged Pipe Joints
Whether in response to shifting soil or intrusive tree roots, underground pipes can be pulled apart. When this separation occurs, the pipe joints become disjointed and allow water to escape through the seams.
5. High Water Pressure
When the water pressure in your pipes is abnormally high, they run the risk of undergoing excess strain. This additional wear and tear can cause leaks to form.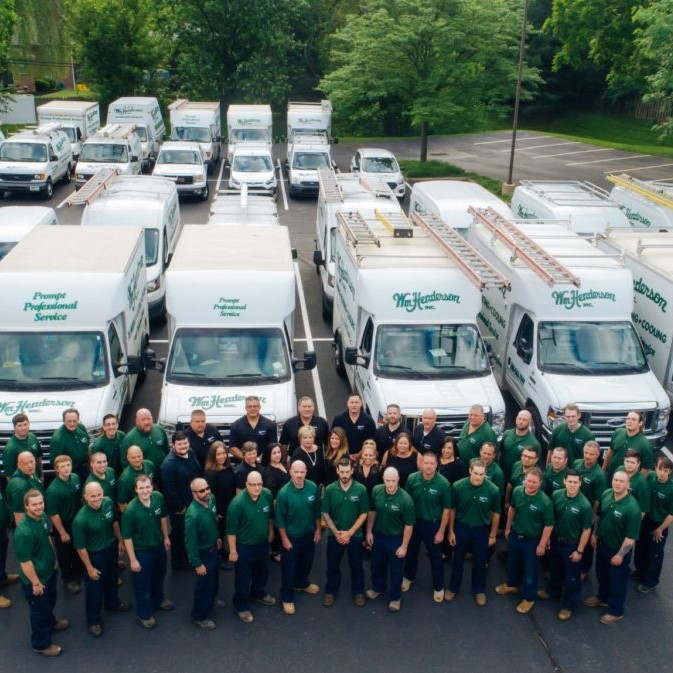 Premier Water Leak Detection and Repair Services in Philadelphia, PA and Other Areas
From water leak detection solutions to water leak repair services, our team of expert plumbers will help you prevent water damage and structural issues in your house. Our technicians offer reputable emergency plumbing services for households in areas of Pennsylvania such as Wayne, Drexel Hill, West Chester, Philadelphia, Villanova, and Havertown. If you find yourself in a plumbing emergency, give our professionals a call by phone at (484) 206-8594 or book an appointment online. Our plumbers will help you replace a deteriorated pipe and fix water leaks in your house.
If you need help fixing a water leak in your home, give our team of expert plumbers a call at (484) 206-8594 to book an appointment.