Electrical Installation Services
Our team of skilled technicians are ready to perform any electrical installation services that you need. We are a leading provider of electrical services in your local area. Our team of expert electricians offers comprehensive electrical installation services for homeowners in areas of Pennsylvania such as Philadelphia, Drexel Hill, Havertown, Brookhaven, Broomall, and Norristown. Give our professionals a call at (484) 206-8594 to receive support with an electrical issue in your house.
Any electrical installation that you need should be done by professional, licensed electricians. Contact our contractors to receive assistance with electrical hazards in your living space.
Electric Panel Installation
If the electricity in your home blinks frequently or breakers flip often, you may need an electrical panel replacement. Old electrical systems are not built or designed for modern needs. Our experienced technicians can provide electrical panel installation services to your home to accommodate your new electronics and appliances.
Don't risk trying to replace or fix your electrical panel without a certified technician. All the power of your home system runs through the panel. You need professional, certified technicians to get the work done safely, efficiently, and code-compliantly.
Light Fixture Installation and Replacement Services
Lights are a great addition to any home for a variety of reasons. Some are for simple functions, to illuminate an area of your home. Others can be artistic choices to emphasize the beauty of one area of your home. Our team provides remarkable electrical installation services in Philadelphia, PA and will help you choose new track or recessed light fixtures for your kitchen or bathroom.
There are some differences between internal and external lighting. We offer an array of options and understand the complexities of both. You do not have to worry. There is no lighting job that is too big or too complex for our technicians to deliver a professional electrical installation service in your local neighborhood.
Electric Car Charging System Installation
Electric cars increase in popularity every year, and if you want to charge your car efficiently, you will need a charging system. A standard outlet will charge an electric vehicle, but it will take a long time to finish.
Our electric car charging system installation is quick and easy, and your car will charge much faster. An electric car charging system can help improve the value of your house and are attractive to prospective buyers. Don't be the last one on your block to have a car charger installed in your home.
Ceiling Fan Installation Services
A new ceiling fan isn't the easiest thing to install. If you don't do it right, you can damage your home or the fan. Fortunately, our team of skilled electricians offer extensive electrical installation services for homes in Brookhaven, PA and will work with you to choose a new ceiling fan to improve air circulation in your living room.
When the summer gets hot, or the house gets stuffy, nothing does the trick like a ceiling fan. Don't suffer through another day without the airflow that you desire. Let us take care of the installation for you.
Whole-House Generator Installation and Replacement
When natural disasters, storms, and ice strike your community, does your power go out? Of course it does. Our power grid can go down for any number of reasons. When that happens, you could be at the mercy of the power company unless you have a whole-house generator.
A generator will keep the vital systems of your home operational. Our technicians provide dependable electrical installation solutions and will collaborate with you to configure a whole-home generator system on your property.
When you choose to invest in a generator, you won't lose the food in your fridge or freezer. You can keep your pipes warm in the winter, and your family cool in the summer. You won't have to worry about your cell phone or other devices going dead when you need them most.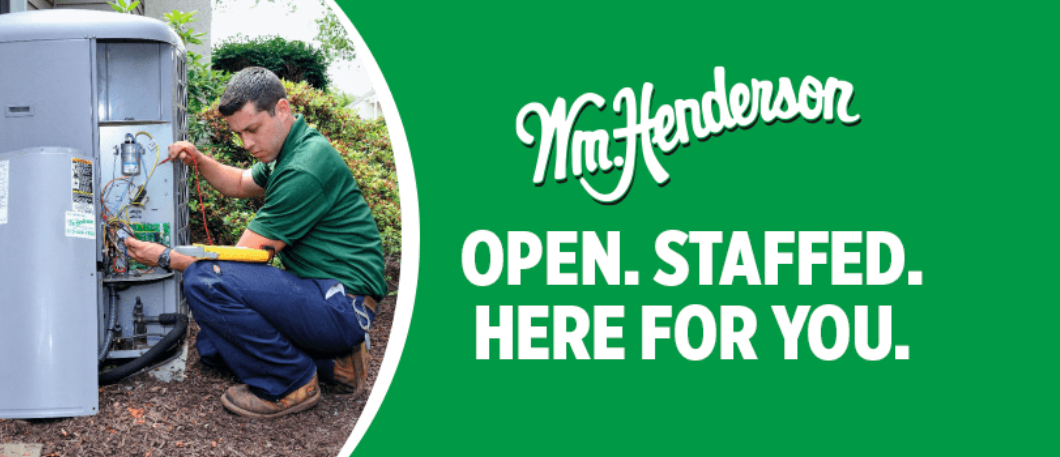 Power Outlet Replacement and Installation Services
Power outlets are in every room of a modern home. They are so common we don't often think about them. Of course, a broken outlet can cause you a lot of trouble. From not working to damaging appliances and even potentially causing a fire, broken outlets are a big problem.
Here are some of the common signs of damage that you may see from an old or broken power outlet:
Cracked or damaged face
Missing face plate
Loose receptacle slots
Bad odor
Not powering plugged-in appliances
If you are experiencing any of these problems, our technicians at WM Henderson can take care of the power outlet installation and replacement that you need.
Wire Sizing
A key aspect to any electrical installation service is using the proper wire sizing. The gauge of the wire relates to how much electricity it can handle. If the wrong size of wire is chosen, it increases the chance of a short circuit or a fire happening.
Non-Metallic Sheathed Wires
Most of the wiring that takes place inside a home uses non-metallic sheathed wires. These are used for outlets, light fixtures, and wired appliances. They are safer and more efficient than using plain copper wiring. Our electricians have the tools required to install new non-metallic sheathed wires.
Wire Color Coding
A professional electrical installation will use color-coded wires. This is done so that the technician knows which wire goes where and what it is doing. For instance, black and red wires are used for live circuits that are carrying a charge. Using the proper color coding makes future jobs easier and safer.
Wire Labeling
Every wire that is produced and used has information stamped on the side of it. This information will give you valuable knowledge, such as what the wire is made out of and how it is insulated. It is important to know this information if you intend to use these wires for an electrical project. Our team of professional electricians know exactly what type of wires need to be used for each job.
Wire Stripping
Wire stripping is the act of taking the insulation off of a wire. There are a few pitfalls to avoid when doing this. You don't want to cause any damage to the metal of the wire. This requires some knowledge and a pair of wire strippers to do it the right way.
Wiring an Electrical Circuit Breaker Panel
A circuit breaker, or electrical panel, is where all of the circuits in your home get their power. This is a box or panel that provides fuses for each of the major circuits in your home. It is the heart of the electrical system, but rewiring it is a job for a licensed technician, do not attempt to do this yourself.
Power Disconnect Switches
A power disconnection switch needs to be installed by a professional. It is a central cut-off to the power going into a home. You will often find these switches, which often look like large levers, outside of your home near the power meter. If you need a power disconnect switch fixed or installed, you need electrical installation services from our team of electricians.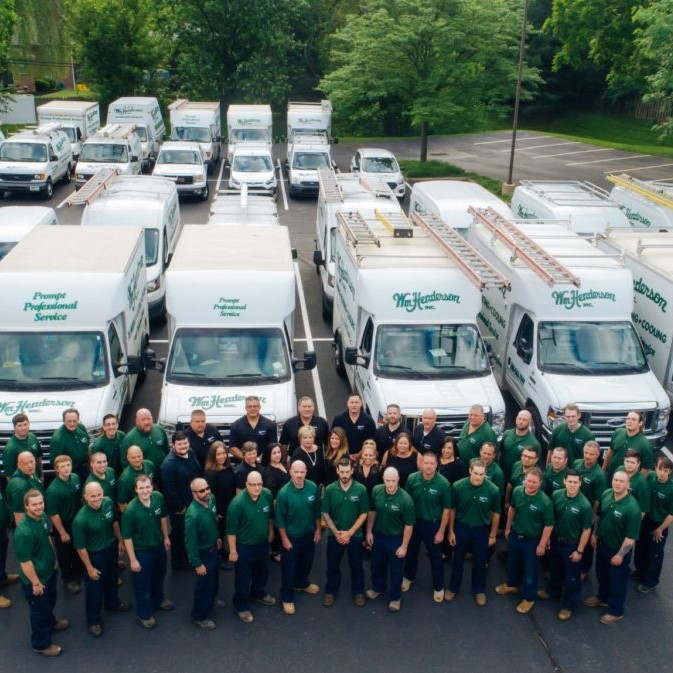 Electrical Installation Services in Philadelphia, PA, and Other Areas
Whether you live in Philadelphia or one of the surrounding areas, our team of electrical specialists are ready to help you. Our licensed, experienced technicians can get any electrical installation done for you. Don't risk safety and fire hazards. Let the staff at WM Henderson handle the work.
Our team of licensed electricians offers dependable electrical installation and replacement services for homes in Pennsylvania in areas such as Ardmore, West Chester, Folsom, Philadelphia, Norristown, Wayne, and Havertown. Give our staff a call at (484) 206-8594 to receive help with upgrading your electrical system.
Call us at (484) 206-8594 for fast and comprehensive electrical installation services in your local area.