Local Plumbers, Electricians, and HVAC Repair Services in Norristown, PA
Whether you have a clogged drain, an electrical issue, or a broken heating system, our certified technicians have the skills and knowledge to get the project done right. We understand the importance of keeping your home in top condition, which is why our team of local plumbers and technicians offer reliable plumbing, electrical, and HVAC repair services for homeowners in Norristown, PA. Give our team a call at (484) 206-8594 to book an appointment.
Plumbing Repair Services
Our team of licensed plumbers is committed to providing dependable services for homes 24/7. We offer plumbing repair and replacement services in your local area.
If you encounter brown or tinted water, inconsistent water temperatures, water that is not hot enough, or wet flooring, it may be time to hire our team of professionals to perform repairs. Our skilled technicians will diagnose the issue and restore the operation of your pipes and other plumbing elements. Contact us to learn more about our plumbing repair solutions.
Water Heater Repair and Installation Services in Norristown, PA
If you are facing issues with your water heater, such as unpleasant odors, uneven hot or cold water temperatures, or low water pressure, our highly trained technicians are here to help. Our team of skilled plumbers in Norristown, PA offer a comprehensive range of water heater installation and water heater repair services for homeowners.
We are committed to restoring the circulation of warm water in your living space. With years of experience in the industry, we have the expertise and knowledge to handle any water heater, such as traditional, tankless, gas, or electric systems.
Drain Cleaning Services
Allow the experienced plumbers at WM Henderson to maintain your plumbing system by providing effective drain cleaning services. Our solutions include the use of sewer camera equipment to identify the root cause of the blockage and prevent future backups and costly pipe repairs. We also offer drain line replacement, installation, and repair services.
Heating Repair and Installation Services in Norristown, PA
The heating system in your home is an essential component, but it's often taken for granted until it stops functioning correctly. When that happens, repair or replacement becomes a top priority. Our team of technicians offer dependable heating and HVAC repair services for homes in Norristown, PA. If your furnace stops working throughout the winter season, our experienced professionals will perform heating repair services and are available to inspect your malfunctioning system.
Furnace Repair and Replacement Services
Furnaces are crucial in keeping homes warm and comfortable, especially during the harsh winter months. However, over time, your furnace may show signs of wear and tear and require replacement. If you're facing this situation, don't hesitate to contact the team of certified HVAC repair contractors at WM Henderson. Our staff provides reputable furnace installation and furnace repair services in your area. It is easy for homeowners in the region to access our expertise.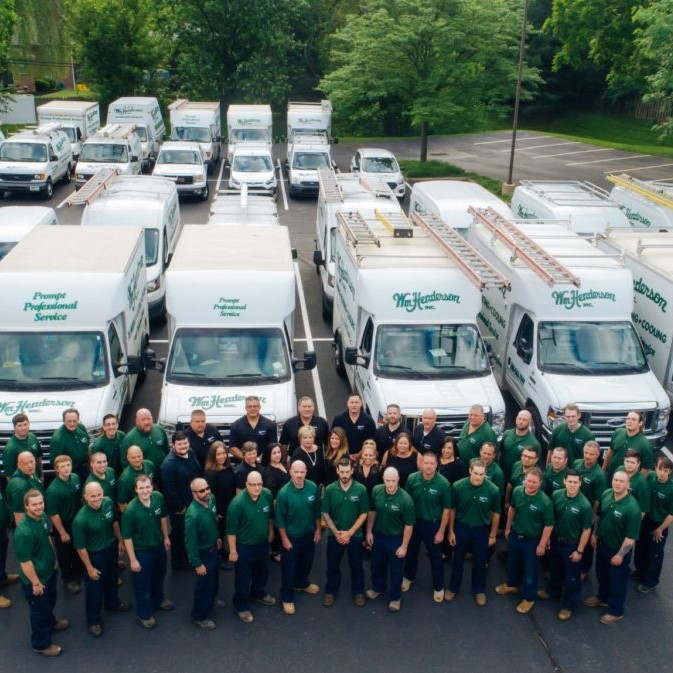 Air Conditioning Repair and Installation Services in Norristown, PA
Is the hot and humid air in your living space affecting your comfort? It's time to consider an air conditioner replacement or repair. We will work with you to resolve your air conditioner issues or help you choose the best air conditioner model or brand to meet your specific needs. Our team offers efficient and professional air conditioning installation and repair services for homes in your neighborhood.
Electrical Repair Services
Our experienced local electricians offer innovative electrical repair services for households in Norristown, PA. Our technicians specialize in a wide range of electrical repair services, including interior and exterior lighting, electrical outlets, fans, wiring, appliance repair, pool and hot tub electrical work, and smart lighting installations.
Norristown, PA Community
Norristown is a borough located in Montgomery County, Pennsylvania. It is the county seat and offers a rich history. Norristown is known for its diverse attractions, including Elmwood Park Zoo, The Plymouth Meeting Mall, and the Norristown Farm Park. Allow our team of plumbers and professionals to maintain your HVAC and plumbing systems while you spend your time enjoying the local area. Book an appointment with our staff to receive assistance with a plumbing, heating, or air conditioning issue in your house.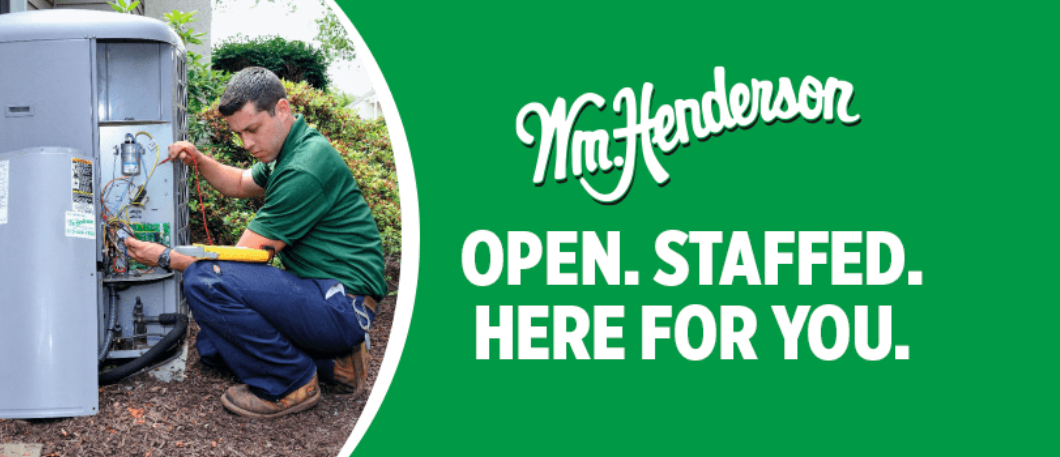 Plumbing, Electrical, and HVAC Repair Services in Norristown, PA
WM Henderson is a trusted plumbing and HVAC repair company in Norristown and surrounding areas. Our team of skilled local plumbers, electricians, and professionals in Norristown, PA are dedicated to providing high-quality and efficient services to keep your home running smoothly.
Whether you need routine maintenance, emergency repairs, or installations, our team is equipped to handle all your plumbing and HVAC needs. Give our technicians a call at (484) 206-8594 to receive support with a malfunctioning plumbing or HVAC system.
If you need assistance with a plumbing, electrical, or HVAC repair issue in your home, give our team a call at (484) 206-8594 to book an appointment.