Whole-Home Repiping Services
Homeowners throughout Pennsylvania can get the plumbing help they need when they utilize our team. Our skilled plumbers offer exceptional whole-house repiping services in areas such as Philadelphia, Brookhaven, Drexel Hill, Norristown, Broomall, and Havertown. Backed by years of experience in the industry and a team of expert technicians, WM Henderson provides comprehensive sewer and water line replacement and installation solutions to keep your home safe.
Call the team at WM Henderson at (484) 206-8594 if you experience a broken water line or other emergency piping issue. We will quickly send an emergency plumber to get the job done.
What Does Repiping a House Mean?
Repiping a home can bring significant changes to an outdated plumbing system. It's the process in which all of the old pipes in a house are replaced with new ones.
It's often done when plumbing systems are older and corroded. Many homeowners also choose to repipe if they are remodeling or renovating other areas in the home. Repiping can add years to the life cycle of your plumbing system, but it requires professional help that you can trust.
When Is It Necessary to Repipe a House?
While repiping your home is not necessary often, knowing when it is necessary is essential. We have created an outline to help you determine when you need to repipe your house.
Your Home Has Lead or Galvanized Steel Pipes
Lead pipes are a common material used in homes over a century old. Unfortunately, they can introduce dangerous contaminants to your water supply when they corrode and leak. If you have an older house, it's important to always check for lead piping, as you may need to replace them with newer materials like galvanized steel.
Pipes Are Always Broken or Clogged
No matter how many repairs you get, if your pipes break down and cost you money time and time again, it might be time to hire our expert plumbers to perform a repiping project in your house.
Replacing all the pipes in your house may take some time, but it's often more cost-effective than repeatedly fixing minor issues. Repiping can also add years to the life of your plumbing system and reduce any potential health risks caused by corroding material.
You Are Performing a Remodel
If you are remodeling your home, it may be the perfect time to repipe the plumbing system. Installing a new kitchen, bathroom, or other fixtures with an older plumbing system can create more problems down the line.
4 Benefits of Repiping a House
Here are the four primary benefits of repiping a house.
1. Increased Home Value
Repiping your house may not seem like a significant part of home remodeling, but it's an essential factor in increasing your property value. It shows potential buyers that you care for your home and are willing to keep it in good condition, which could be a major selling point when it's time to put your house on the market.
Our team of local plumbers offer dependable repiping services for homeowners in Philadelphia, PA and have the tools necessary to remove outdated pipes on your property. Investing in repiping can pay off when it comes time to sell your house.
2. Safe Drinking Water
Replacing old and corroded metal pipes in your house can significantly impact the quality of your drinking water. Corrosion of these pipes can cause tiny flakes of metal to enter your water supply, resulting in strange tastes, smells, and changes in color.
Investing in repiping comes with a sizable upfront cost, but it's worth the expense if you want to improve the safety and health of those living in your home. Opting for materials like PVC or copper can prevent rust and other damage that may occur over time.
3. Fix Water Pressure Issues
Replacing corroded water lines in your home can increase water pressure, making it easier to use faucets and fill tubs. If you notice that the water from your faucet is weaker than usual, corrosion may have clogged your pipes. Repiping is an effective way to improve water pressure, allowing you to carry out household tasks more easily.
4. Better Protection Against Water Leaks and Damage
Repiping your home can offer additional protection against leaks and water damage, giving you greater peace of mind. Leaks near walls and floors and flooding caused by burst pipes can be expensive, so taking preventative measures is essential. Whole home repiping can help ensure that your plumbing lines are in good condition, saving you from potentially costly repairs in the future.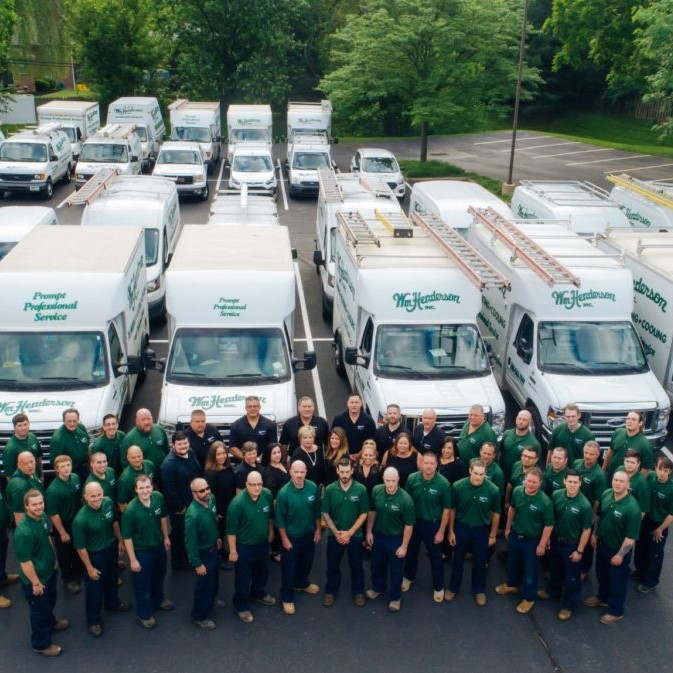 Repiping and Plumbing Services in Philadelphia, PA, and Other Areas
Replacing your pipes is a great way to keep your home safe and running efficiently. The team of skilled plumbers at our repiping company offer dependable emergency water line replacement services for homeowners in areas of Pennsylvania such as Norristown, West Chester, New Castle, Havertown, Paoli, and Philadelphia.
Contact our team of emergency plumbers in Philadelphia, PA and other locations to see how our water line repair and installation solutions can help you avoid future water damage and leaks. Give our technicians a call at (484) 206-8594 to receive assistance replacing damaged pipes in your house.
If you need help replacing damaged pipes in your house, give our skilled plumbers a call at (484) 206-8594 to book an appointment.