Lighting Installation and Repair Services
Whether you want to enhance visibility or improve the ambiance of your home, our team will help you choose new lighting. Our licensed electricians offer dependable lighting installation and repair services for homes in areas of Pennsylvania such as Havertown, Broomall, Drexel Hill, Newton Square, Philadelphia, Wayne, and Springfield. Our professionals are committed to working with you to choose new lights to improve the functionality and appearance of your home.
Interior and Exterior Lighting Installation Services
Are you looking to enhance the curb appeal of your home? Or maybe you want to give your security system a boost. Wm. Henderson is the name you can trust for quality interior and exterior lighting services. Explore our options below to find the service that best meets your lighting needs:
Interior Lighting Options
Low-Voltage/Ambiance Lighting
Recessed Lighting
Track Lighting
Wall Sconces
Hanging/Removing Chandeliers
Under and Above Kitchen Cabinet Lighting
Pendant Lights
Weatherproof Shower Lights
Ambiance Lighting Inside
Cabinets & Countertops
Pool Table Lights
Custom Lighting Design
Exterior Lighting Options
Landscape Lights
Walkway Light Fixtures
Accent Lighting of the House
Ground Lights for Trees
Lampposts
Pillar & Wall Lighting
Spotlights
Security Lights
Deck Light Fixtures
Gazebo Lighting
Top 6 Signs of a Faulty Light Fixture
If you suspect your home has a faulty light fixture, here are some warning signs to be aware of:
1. Humming Sounds
If a light fixture ever makes a noticeable buzzing or humming noise, it's likely a sign of damaged wires or an improperly installed fixture. Our professionals offer comprehensive lighting repair services in your local area and will help you fix the humming noise and light fixture in your house.
2. Burning Smell
A burning smell may materialize if a live current is sparking and charring either the light fixture or the coating around the wire.
3. Excess Heat When Turned On
Light fixtures shouldn't produce much or any heat when they first come on. Any excess heat production is the result of a live current.
4. Scorching
Excess heat can create scorch marks on your outlets and light fixtures, which is often accompanied by a burning smell. Our team of expert electricians provide lighting repair and installation services for homeowners in Havertown, PA and other areas. Our technicians will perform an inspection of your lights to diagnose the source of the scorch marks and other types of issues.
5. Flickering Light
Flickering lights are one of the most common signs of faulty wiring. If your lights flicker frequently, something within your electrical system isn't quite right. This typically occurs due to a loose connection or a total disconnection.
6. Damaged Wiring
Damaged wiring doesn't get better over time, so you might as well replace it now to ensure reliable lighting and home safety. Be sure to keep wires untangled to prevent damage and malfunctioning.
3 Main Types Of Indoor Lighting
When it comes to home lighting, the options are endless. Start by choosing what type of lighting you want for your space.
1. Ambient Lighting
Ambient lighting creates a blanket layer of light in an entire room. Examples include overhead lights and floor lamps.
2. Task Lighting
Task lighting provides enough light needed to complete a specific activity. It's often found in kitchens, offices, and home libraries.
3. Accent Lighting
Accent lighting illuminates a focal point in a room and provides contrast. Examples include sconces and chandeliers.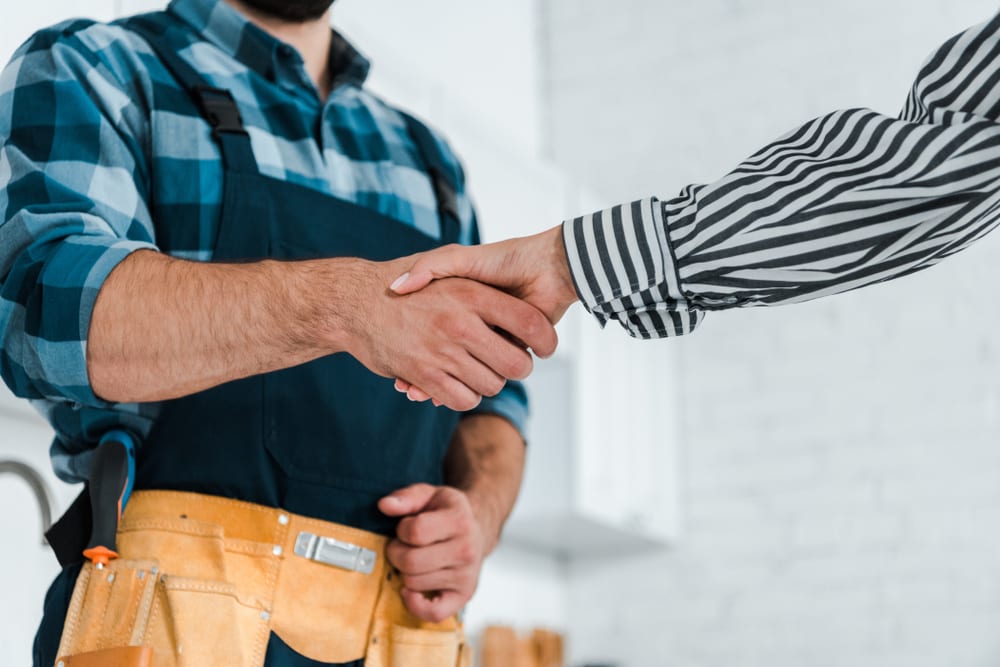 Lighting Installation and Repair Services For Homes in Havertown, PA and Other Areas
Are you searching for lighting solutions near you? Our team of local electricians offer innovative lighting repair and installation services for homes in areas of Pennsylvania such as Wayne, Brookhaven, Philadelphia, Folsom, Havertown, Broomall, Drexel Hill, and Ardmore. Backed by a reputation for high-quality work and exceptional customer service, our team of certified technicians is equipped to handle all your interior and exterior lighting projects. Schedule now to improve the look and feel of your home. Give our electricians a call at (484) 206-8594 to receive help installing new light fixtures in your house.
If you need help installing new lights in your home, give our team of licensed electricians a call at (484) 206-8594 to schedule an appointment.