WHOLE-HOUSE HUMIDIFIER INSTALLATION & REPAIR SERVICES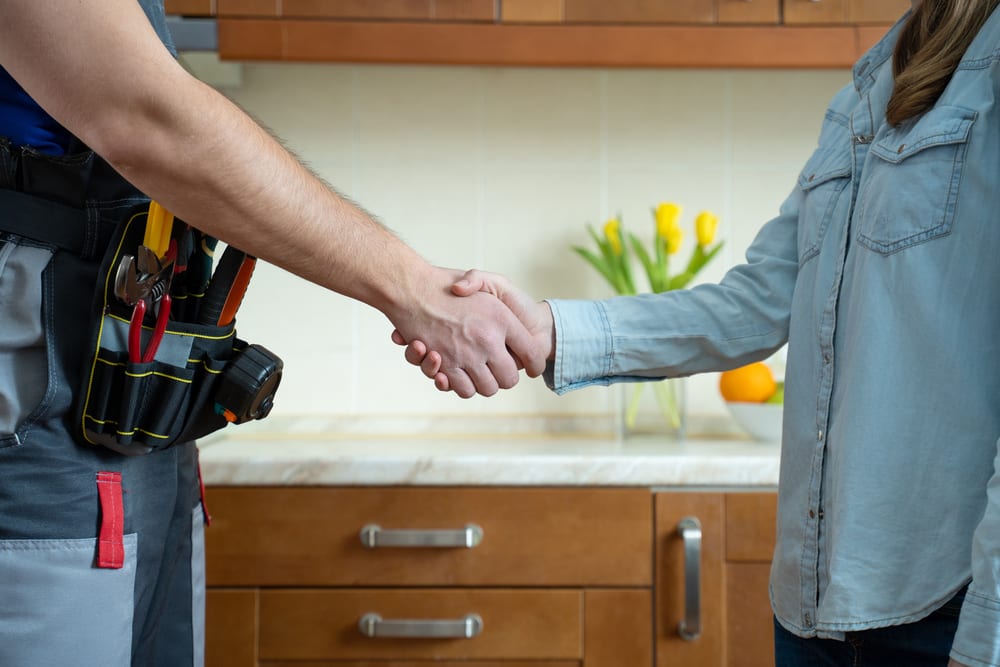 Humidifiers can be the perfect addition to your home. Like many homeowners, you may think humidifiers are for the winter only. But that's not true. Humidifiers can run all year round and provide steady relief through spring, summer, and fall. At the core, humidifiers add moisture back into the air to raise humidity levels. If you are experiencing sinus congestion or dry skin, give our team of technicians a call by phone at (484) 699-8819 to discuss the advantages of investing in a humidifier.
We offer dependable whole-house humidifier installation and repair services to homes in areas of Pennsylvania such as Havertown, West Chester, Broomall, Drexel Hill, and Ardmore. So what are your options when it comes to adding more humidity to your home? AN option to consider is performing a whole-house humidifier installation. Of course, you'll need to further examine and explore all the options before starting the installation process. Give our staff of certified technicians a call to receive help choosing a humidifier for your home.
WHAT IS A WHOLE HOUSE HUMIDIFIER?
Having dry air in your home can lead to several uncomfortable scenarios for you, your family, and even for your house itself. Below is a list of various issues that can be caused by dry air:
-Dry, cracked lips and skin
-Scratchy eyes
-Sinus congestion and irritated nasal passages
-A breeding ground for flu and other winter viruses
-Static electricity
-Damage to wooden furniture and wooden finishes
-Damage to musical instruments
-In extreme conditions, lack of humidity can even cause cracks in your paintwork
A whole-house humidifier can be an all-encompassing solution for a dry home. If your family members only require higher humidity in certain rooms or at certain times, it may be better to opt for a smaller humidifier over short periods, such as overnight.
But on a larger scale, a setup that covers your entire house is a simple solution. The best humidifiers will produce a steady flow of moisture throughout your house. These systems can attach to existing HVAC systems to work their magic.
TYPES OF HUMIDIFIERS
There are three main types of whole-house humidifiers: steam, drum, and flow-through. Which would work best for you?
STEAM HUMIDIFIERS
A steam home humidifier system is probably the simplest and easiest option. This type of humidifier is installed alongside your furnace and is designed to convert water into steam. Water is collected in a reservoir, then heated until it turns to steam. We offer installation services for steam humidifiers in areas of Pennsylvania such as Villanova, Springfield, Wayne, Havertown, and Ardmore. Steam humidifiers work well in homes with heat pumps since more moisture can be generated with a low-pressure heat pump system. This type of whole-house humidifier is energy-efficient, and in the long run, will probably save you more money, although installation is on the pricier side.
DRUM HUMIDIFIERS
The drum system works to harness the power of evaporation. The air produced by your HVAC will move through a bypass tube containing a humidifier, and this moistens the air. Also called a reservoir humidifier, it is an absorbent pad to soak up the water and a revolving drum. When moving through the tube, the air evaporates the water from the pad, and this mixes with the airflow. While a drum humidifier is a cost-effective and efficient system, it comes with the risk of bacteria growing in stagnant water.
FLOW-THROUGH OR MOISTURE PAD HUMIDIFIERS
Flow-through humidifiers operate in a similar manner as a drum system but without the moving parts or electricity. At the beginning of a heating cycle, a water pad in the humidifier is dampened. Next, warm air flows through the system and passes through the pad. The moist air is carried out through a duct system to each room in a home. As there is no drum or reservoir, and the water is direct from a source, there is no stagnant or contaminated water. A flow-through whole-house humidifier installation does require a drainage system in place, such as a sump pump.
3 ORDINARY TYPES OF HUMIDIFIER PROBLEMS & SOLUTIONS
Like any appliances in your home, there are telltale signs that your humidifier is experiencing difficulties. Stay aware of these common humidifier problems.
COLLECTION OF MINERALS
Unless you have a water softener, most homeowners' water supply carries a small amount of magnesium and minerals calcium. These minerals over time will build up. High enough mineral quantities result in hard water. Hard water poses serious health concerns and can damage your plumbing system.
If your water supply has more than 7 grains of hardness, we recommend using a drum or flow-through humidifier. Avoid steam humidifiers, for they can easily clog due to hard water mineral deposits.
NO WATER
No matter the humidifier type, your device will need access to a water supply and the ability to control the flow of water. When a humidifier requires more water, the humidistat, a device that detects the need for more humidity, signals the humidifier's solenoid valve. This solenoid valve will open up and allow more water to flow into the humidifier.
If experiencing problems with lack of water, this typically stems from a malfunctioning solenoid valve. A damaged solenoid valve hinders the humidifier's ability to recognize the need for more water. As a result, the solenoid valve won't open. Our team of technicians have the tools necessary to fix a malfunctioning solenoid valve or conduct a whole-house humidifier installation. Contact a professional to help determine and diagnose the problem.
STRANGE ODORS
What's one easily detectable problem to look for? Bacterial growth. This issue transfers into unpleasant smells, wreaking havoc on you and your loved ones. Bacterial growth may occur for those with drum humidifiers. Drum units contain a large water supply of standing water, which can breed bacteria if not properly maintained.
If that's the case, you'll need to have your humidifier cleaned and disinfected by professionals right away. If untreated, bacteria growth can cause serious ailments to your loved ones, such as humidifier fever.
BENEFITS OF A INSTALLING A WHOLE–HOME HUMIDIFIER
While you don't want the air in your home to contain excess moisture, air that is too dry can also cause problems. Performing a whole–house humidifier repair or installation  can help to alleviate some of these issues, which range from dry skin to drying out wood furniture and floors.
ENERGY SAVINGS AND HOME COMFORT WITH A WHOLE–HOME HUMIDIFIER
Many homeowners don't realize that turning up the heat in the winter doesn't just use more energy; it can also deplete moisture from the air inside the home. Scheduling a humidifier repair, installation, or replacement will help add the right amount of moisture for a more comfortable environment. In addition to preventing dry skin and sinuses, proper moisture control can help to maintain proper temperatures, which means you can feel warmer without turning up the thermostat.
The whole–home humidifiers available on the market today are designed to provide more comfort and help save energy by creating the right amount of moisture; therefore, you might want to consider models that have additional features, such as more precise humidity control, as well as energy–saving features. At Wm. Henderson Plumbing, Heating & Cooling Inc., we have a wide selection of models to choose from. We can help you select a whole–home humidifier that will meet your specific needs. Call any time to schedule a humidifier repair or installation consultation.
HOME HUMIDIFIER SYSTEM REPLACEMENT & INSTALLATION
The hard part is choosing a whole-house humidifier. Installation is easy. While you may think it is cheaper to install yourself, once you have considered time, materials, and all that could go wrong, it may not be worth it after all. Whole house systems can be DIY installed, but it is highly recommended that you look for a professional team to assist you.
Our staff offers reliable home humidifier system installation services and is committed to helping you set and maintain the humidity in your home. Also remember that humidifiers are not air purifiers—while in an ideal environment they do create healthier air, if not properly maintained and cleaned they can generate harmful bacteria and mold.
REPLACE OR REPAIR
Once you have a whole-house humidifier installed, you may be reluctant to replace it rather than repairing it. The average humidifier should last between 10 and 15 years if properly maintained, and depending on the quality of the water running through it. Consider these points if you're asking, "When does my humidifier need to be replaced?"
-Ten years in service: If your unit is 10 years or older, it may be time to replace rather than repair.
-No service history: If your unit has not been serviced regularly, the cost of repairs will far outweigh replacing the system.
-Changes in building operation parameters: This can put an increased load on the unit and cause issues.
Proper cleaning of the filters in humidifiers is essential to avoid the growth of bacteria. The minimum recommendation for changing filters is once a year, although more often than that can be done. Some systems come with reusable filters that can be removed, cleaned, and put back.
Adding moisture to the air in your home is a huge bonus. It leaves you free to enjoy your home year-round by eliminating some of the uncomfortable side effects. If the installation is performed correctly, a whole-house humidifier is a simple solution to improving your air quality. If you would like more information on whole-house humidifier installation or the different options available, please give our team of experienced technicians a call by phone at (484) 699-8819 or fill out our appointment form. You can also chat online with one of our professionals.
Call us at 1-484-206-8594 for fast, reliable emergency Indoor Air Quality services! Find your local WM Henderson today for fast, reliable emergency Indoor Air Quality services in your area!