Air Conditioning Installation & Replacement Services
If you notice hot and humid air in your living space when your HVAC system is operating, this is a sign you need to invest in an air conditioner replacement. Purchasing a new central air conditioner will increase the value of your property and decrease the total amount of money you pay each month toward utility bills. In addition, new air conditioners are designed to produce minimal noise while they are operating in your backyard.
This will allow you to entertain your friends without being required to worry about a noisy HVAC system. Our team offers central air conditioning replacement and installation services to homes in areas of Pennsylvania such as Havertown, Broomall, Drexel Hill, Ardmore, Philadelphia, and West Chester. Our staff of licensed technicians will help you compare and choose a new air conditioner model or brand for your property.
SIGNS IT'S TIME TO BOOK AN AIR CONDITIONING INSTALLATION APPOINTMENT
It's important to maintain and care for your air conditioning unit throughout its 10-15 year lifespan. While a simple repair can fix some issues, other challenges may require a total replacement. Here are a few signs that it's time to call a professional on our team to conduct an air conditioning installation or replacement:
AGE OF THE CENTRAL AIR CONDITIONING UNIT
The truth is, air conditioners don't last forever. If your AC unit is over ten years old, it most likely costs more to run each season. To maximize energy efficiency and reduce your utility bills, it may be time to hire a licensed contractor to conduct an air conditioning installation and replace your old system with a new model.
Did you know old systems use a refrigerant called R-22, also known as Freon? R-22 is known to have a damaging impact on the ozone layer and is banned by the Environmental Protection Agency (EPA). Today, new AC units rely on environmentally friendly refrigerants to cool your home.
AIR CONDITIONING SYSTEM REQUIRES RECURRING REPAIRS
No matter how reliable your system is, the continuous air conditioning repair fees will eventually outweigh replacement costs. If repair bills are stacking up, but you still aren't comfortable, take a closer look at the benefits of a new unit.
STRANGE ODORS
Strange odors coming from your AC unit or vents can be a cause for concern. Most times, the cause of these odors are able to be fixed by performing a basic air conditioning repair. However, it's important to have a professional on our team check the system as soon as possible to ensure there isn't a serious issue that may require a costly air conditioner installation or replacement.
UNEVEN & HUMID AIR IN YOUR HOME
Is the air in your home more humid than usual, even after running your AC unit? Are some rooms colder than others? While air conditioning repairs are possible, the cost of these repairs can be high. What's more, these repairs aren't always guaranteed to solve the problem. You may find investing in an installation to be a better value.
ENERGY BILLS ARE HIGH
High energy bills mean your AC unit may be running inefficiently. Inefficiency is one of the biggest flaws of older air conditioning units and a big contributor to high energy bills. Decrease your monthly bills by investing in an air conditioner repair or replacement. Our team will install an energy-efficient air conditioner to help decrease your monthly utility bills.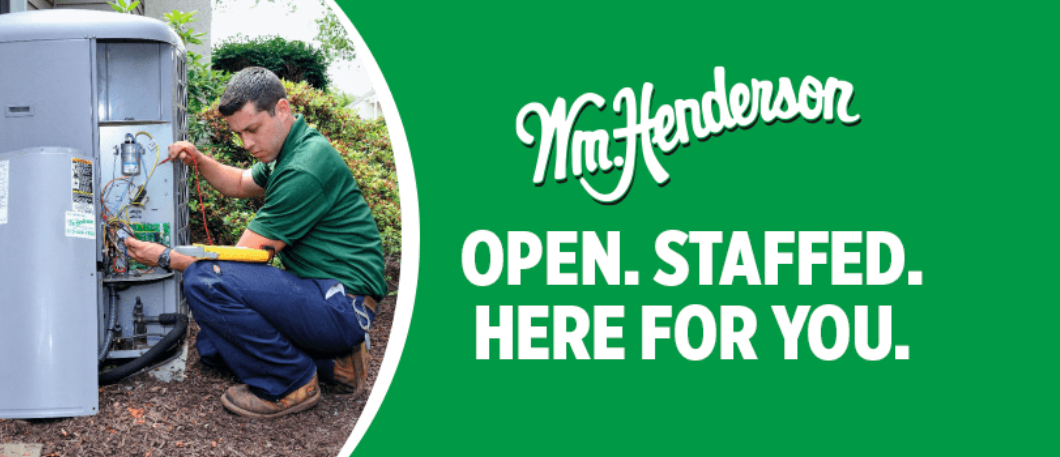 BENEFITS OF A NEW AIR CONDITIONING UNIT
NEW AIR CONDITIONERS ARE ENERGY-EFFICIENT
Recently-built air conditioning units are optimized for energy-efficient performance. You will see the benefits of this advanced efficiency in lower energy bills, plus added comfort.
NEW SYSTEMS ARE MORE RELIABLE
A new air conditioning system is more reliable than an older unit. Each year, a system loses effectiveness. An advantage of performing an air conditioner replacement is that you won't be required to deal with the negative consequences of a broken system on a hot day during the summer season. An older system is more prone to breakdowns and could give out at any time.
NEW AIR CONDITIONING SYSTEMS ARE ENVIRONMENTALLY-FRIENDLY & DO NOT RELY ON R-22 REFRIGERANT
Since new AC units replace the old R-22 refrigerant with a more environmentally friendly version, you can feel good about the impact your home is having on the environment.
NEW SYSTEMS MAKE LITTLE TO NO NOISE
Newer air conditioning units feature more silent motors. This upgrade can make backyard events pleasant, and keep guests happy, by reducing the noise coming from the air conditioner's outside components.
NEW AIR CONDITIONERS IMPROVE INDOOR AIR QUALITY
An excellent reason to perform an air conditioner installation in Broomall, Ardmore, Brookhaven, and other areas in Pennsylvania is to receive enhanced air quality in your home. New, variable-speed motors work to circulate air within the home more effectively. These motors also remove impurities in the air.
INCREASES PROPERTY VALUE
Having a newer AC unit when going to sell your home can be very appealing to buyers. Not having to think about replacing a costly air conditioning system upon purchase may give you a leg up in the mind of those looking to purchase a new home.
INVEST IN A NEW AIR CONDITIONER SYSTEM WITH A VARIABLE-SPEED MOTOR
All types of HVAC systems include either a conventional or variable-speed fan motor. A variable-speed motor is usually located inside the air handler or furnace in a home. This type of motor requires a low amount of maintenance and is able to help you reduce the cost of your utility bills. A variable-speed motor is engineered to operate at a variety of speeds to improve the flow of warm or cold air in your house.
The latest energy-efficient air conditioning systems offered on the market in Ardmore, Havertown, and Drexel Hill are compatible with variable-speed motors in HVAC systems. To receive the benefits a variable speed motor offers, you will be required to invest in a new furnace that is equipped with this type of motor. This type of motor is able to offer superior temperature and humidity regulation when compared to conventional fan motors.
WM Henderson provides reliable and honest air conditioning repair, installation, and replacement services to homes in locations such as Wayne, Newton Square, Havertown, Ardmore, and Drexel Hill. Our staff disassemble your old central air conditioner and replace it with a new system.
Updates to the Regional HVAC Equipment Efficiency and Testing Standards
Call us at 1-484-206-8594 for fast, reliable emergency AC services! Find your local WM Henderson today for fast, reliable emergency AC services in your area!