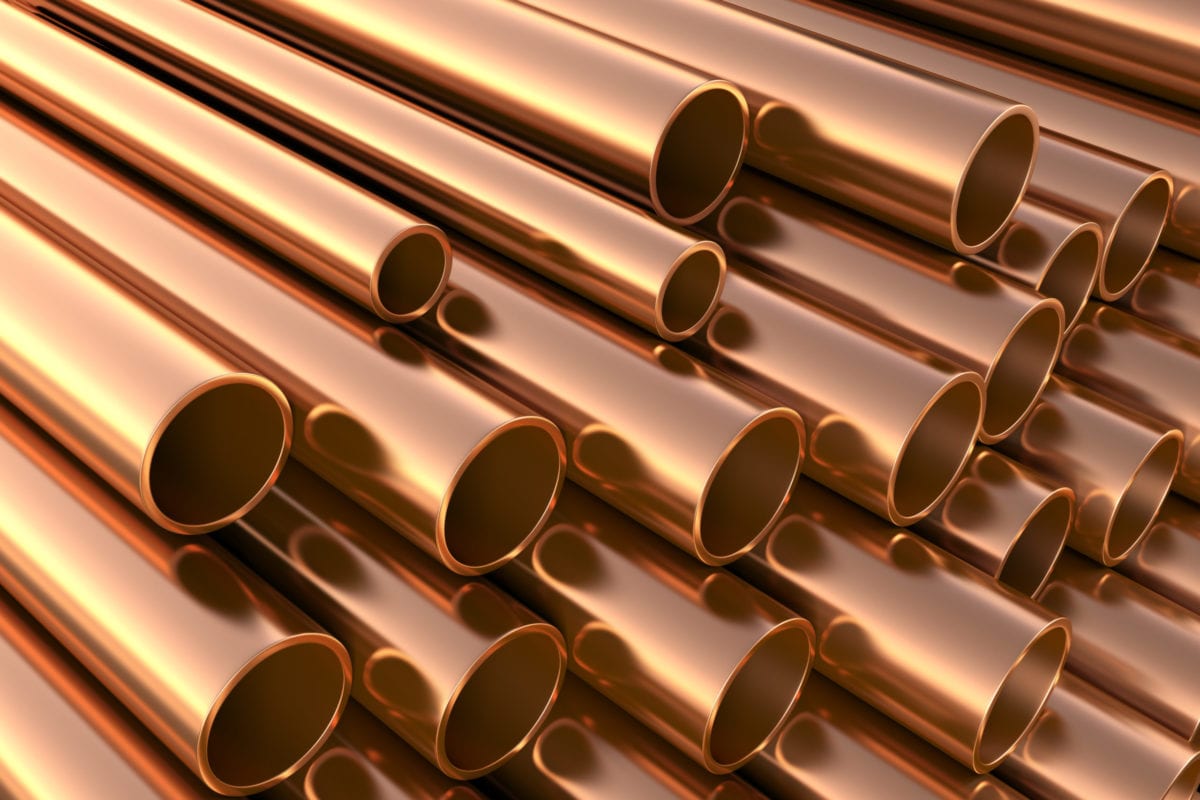 If you're in need of plumbing replacement, you may be wondering what type of pipes your plumber will use. Copper piping has become the standard hard pipe in the plumbing industry, and has been used in plumbing applications for many years. Plastic piping was introduced in the 1970s and has offered a viable alternative to copper plumbing.
If you're working with professional plumbers to perform a repiping project in your home, they may recommend replacing old pipes with durable and reliable copper piping. This type of pipe material is often utilized to construct or renovate gas line plumbing systems in houses. To help you select the correct piping materials for your home, we're going to discuss the benefits and drawbacks of copper plumbing pipes.
Benefits of Using Copper Plumbing Pipes
Copper Plumbing Pipes Are Durable
Copper plumbing pipes have proven to be incredibly durable. This piping material is able to handle pressure of up to 1000 psi. The average lifespan of copper piping will range from 50 – 70 years depending on variables such as the surrounding climate, water quality, and operating patterns. This material is able to withstand the demands of large to small families for a lifetime.
Another reason copper plumbing pipes are popular is because of their ability to withstand cold and hot temperatures. These pipes are less likely to freeze throughout the winter season when compared to other materials. In addition, copper piping is resistant to corrosion from water and includes a sufficient reactivity rate.
Read More: How to Fix a Broken Water Pipe: Steps & Tips
Copper Piping Does Not Contaminate Water
While other types of metal pipes such as lead, iron, and galvanized steel have faded out, copper plumbing pipes have stood the test of time because they don't release dangerous materials into water. In addition, copper pipes are recyclable and are able to be installed outside.
Copper Pipes Are Lightweight
Copper plumbing pipes are easy for professionals to install since they're not heavy. In addition, this material is highly flexible and is able o extend over large distances throughout the home. Since copper is extremely durable, it does not require support materials or equipment to withstand your requirements.
Copper Piping is Less Harmful For the Environment
Unlike PEX and PVC pipes, the manufacturing process for copper plumbing pipes is environmentally friendly since it releases less dangerous emissions and chemicals into the environment. In addition, copper pipes are able to be recycled at the end of their lifespan.
Copper Plumbing Pipes Are Fire Resistant
Since copper piping features a high thermal rating, it is resistant to fires. For homeowners concerned with using fire retardant materials, copper makes an excellent choice. Are you dealing with a burst pipe in the middle of winter due to a broken furnace? WM Henderson offers water line repair services and furnace repair solutions to homes in Pennsylvania. Give us a call by phone at (484) 206-8594 to receive help with a plumbing issue.
Drawbacks of Using Copper Piping
Copper Pipes Are Expensive
The major reason for the rise of alternative piping is cost. Copper plumbing piping is more expensive than plastic piping, such as polyvinyl chloride (PVC) or cross-linked polyethylene (PEX). The latter is quickly becoming a standard in many residential applications for its strength and flexibility.
Read More: How Do Tankless Water Heaters Work? Tips & benefits
Copper Piping May Add a Metallic Flavor to Water
While it is minimal, copper plumbing pipes may add a metallic flavor to your drinking water, which may be off-putting for some homeowners.
Copper Pipes Cannot Withstand Acidic Water
If you rely on well water or water with high acidity levels, you may have issues with the copper pipes in your home a couple of years after the installation. We only recommend using copper plumbing pipes in areas that are connected to a sanitary municipal water supply system.
Do you notice signs of a pipe leak in your home? WM Henderson offers water line repair, installation, and replacement services to homes in areas of Pennsylvania such as West Chester, Conshohocken, Coatesville, and Broomall. Our team also offers other plumbing services such as water heater repair, gas line installation, sewer line replacement, and sump pump repair. We will help you find brand new energy-efficient plumbing and HVAC appliances to reduce the cost of your electricity and utility bills. Give us a call by phone at (484) 206-8594 or book an appointment online to receive assistance.
Categories: