Emergency Plumbers, Electricians, and HVAC Repair Services in New Castle, PA
Our team of emergency plumbers, electricians, and professionals offer comprehensive plumbing and HVAC repair services for homes in New Castle, PA. Our technicians have been in the plumbing and HVAC industry since 1977 and have the skills necessary to solve your problem. As experts in the industry, you can count on us to get the job done right the first time. Give our professionals a call at (484) 206-8594 to schedule an appointment with our team.
Plumbing Repair and Replacement Services
From clogged drains, broken water pipes, sewer backups, to malfunctioning hot water heaters, our team is committed to helping you keep your house safe. If you need a new sink in your kitchen or bathroom, our plumbers are available to help you with your remodel. Do you notice a water leak behind your walls? To prevent structural damage on your property, do not ignore water damage in your house. Book an appointment with our professionals to receive support with a mild to severe plumbing issue.
Water Heater Repair and Installation Services in New Castle, PA
Without a water heater, you wouldn't have the hot water needed to cook, shower, and run the dishwasher. This is why it's essential to keep your system in excellent condition to ensure reliable and cost-effective hot water for years to come. Our team of local plumbers in New Castle, PA have the tools required to help you fix or replace a damaged component in your water heater. Our technicians can service and install both traditional and tankless water heater models for your convenience.
Heating Repair and Installation Services
Do you want to keep your family warm and cozy all winter long? It all starts with a properly functioning heating system. However, all heating systems are bound to malfunction from time to time. When that system is yours, don't delay in scheduling an appointment with our staff.
Our professionals provide reputable heating and HVAC repair services for families in New Castle, PA. Our technicians provide the services you need to enjoy efficient heating in your home. Backed by 24/7 emergency heating services, we are there for you whenever you need us.
Air Conditioning Repair and Installation Services in New Castle, PA
The last thing you want during the hot summer months is to be stuck inside with no air conditioning. Your home should be an oasis of cool, comfortable air that allows you to escape the outside heat as long as you need to. When your air conditioner fails you, schedule an HVAC repair or installation service with the experts at WM Henderson. We will address any small problems before they turn into bigger, more costly ones. You can count on our top-notch air conditioning (AC) services no matter what.
Electrical Repair Services
Are you searching for an emergency electrician in New Castle, PA? Our team has you covered with dependable electrical repair services in your local area.
Electrical Services:
Repairs and Renovations
Interior and Exterior Lights
Electrical Outlets, Fans, and Wiring
Appliances
Heating
Pools and Hot Tubs
Caséta By Lutron Smart Lighting Installations
Electrical Panel Upgrade and Replacement Services in New Castle, PA
Whether the circuit breakers constantly trip, the lights randomly flicker, or your electrical panel produces a smoky odor, it's time for a system upgrade. Our emergency electricians offer electrical panel upgrade and repair services for homes in your neighborhood.
Electrical Panel Replacement and Repair Solutions:
100-150-200-400 Amp Service Upgrade
Knob and Tube Removal
Off-Peak Metering
Service Cable Replacement
Grounding Per Code Requirement
Don't turn household electrical issues into a do-it-yourself (DIY) project. Leave it to the professionals at WM Henderson to increase the energy efficiency of your home and keep your family safe.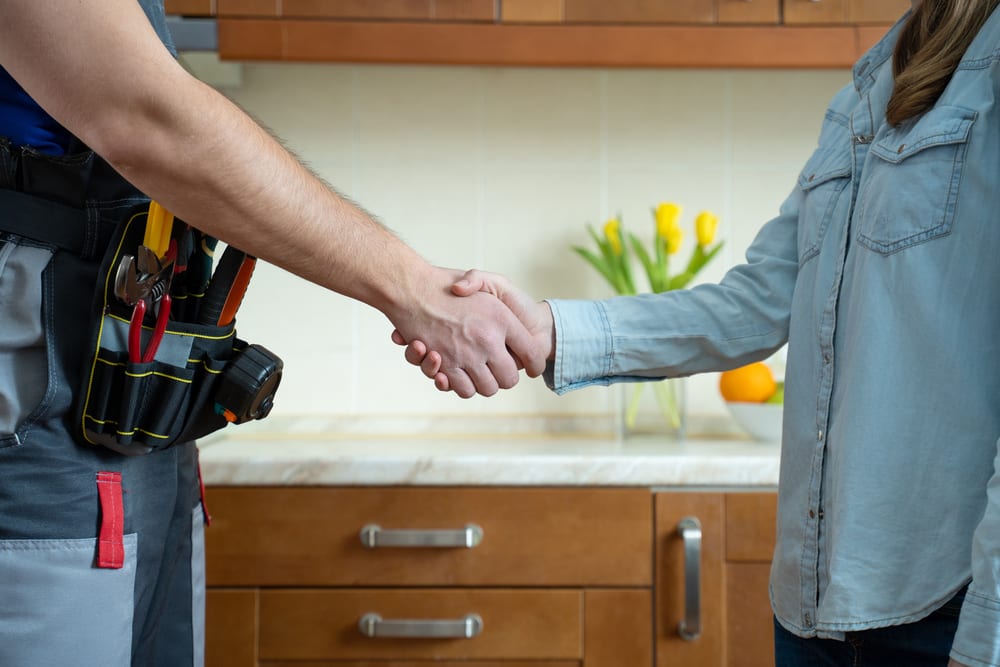 The Trusted Professionals for All Your Plumbing, Electrical, and HVAC Needs
Whether you need to book a heating repair or an electrical panel replacement, the professionals at WM Henderson have you covered with high-quality services you can trust. Our team provides 24/7 plumbing and HVAC repair solutions for homeowners in New Castle, PA. We are ready to solve your outstanding plumbing, electrical, heating, and air conditioning issues. Give our technicians a call at (484) 206-8594 to book an appointment and receive assistance.
If you need help with a plumbing, electrical, or HVAC issue, give our professionals a call at (484) 206-8594 to book an appointment.