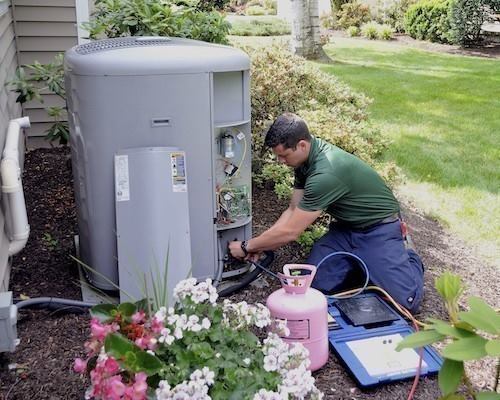 Wm. Henderson Plumbing & Heating Inc. has a wide array of quality plumbing, heating, and air conditioning services. However, one of our lesser-known services is bathroom remodeling. Whether you are looking to simply replace your bathtub with a new model or completely overhaul the look of your bathroom, yes, we do that.

Bathroom remodeling is becoming an increasingly popular home improvement focus for several different reasons. First, because of increased concerns about the environment, some remodel their bathrooms to conserve water by installing water efficient toilets, sinks, and showers. Additionally, some seek to remodel their bathrooms because the look of most bathrooms reflects the time during which they were built. There are many new, modern designs for bathroom fixtures, and many of them have the added benefit of being water-efficient. The result is a beautiful bathroom that you will be proud to have in your home.
How Long Does it Take?
At Wm. Henderson Plumbing & Heating Inc. we pride ourselves on being able to provide a professional quality bathroom remodeling job. This requires fairly extensive planning, as we rework floor plans, order materials, and work with you to determine a working budget. This can take between two and four weeks depending on the extensiveness of the plans. Once we get started, a bathroom remodeling job will likely take another two or three weeks of construction to achieve the bathroom of your dreams. While we remodel your bathroom, our experienced plumbers will also inspect your pipe work and repair or replace any problems. Our work is guaranteed for one year, so you can rest assured that your dream will not become a nightmare.
Get Started Today!
Do you want to make that ho-hum bathroom into a lavatory masterpiece? Or are you simply in the market for a new bathtub? Whatever your bathroom remodeling needs are, you need high-quality materials and precision craftsmanship for your project. You need Wm. Henderson Plumbing & Heating Inc. on your remodeling project. Call us today for a free in-home consultation and we'll get started. Bathroom remodeling? Yes, we do that.
Categories: