Does your house break down into fights at the mere thought of setting the thermostat? What can you do if you have one room that needs to be warmer and another that needs to be cooler? A dual-zone HVAC system is a possible solution to your problem. Let's take a look at what it can do for you.
What Is a Dual-Zone Heating and Cooling System?
Dual-zone refers to the zoning of your HVAC system. Zones are a way to control your HVAC system so that heating and cooling are done more efficiently. Multiple sensors, like thermostats and modulating dampers, control the temperature in each zone of the house.
This allows for much more control in each area of the home. If one family member wants one room warm and another prefers cooler temperatures, you can accommodate both. You may also have other reasons to have more than one temperature zone in your home.
Benefits of Investing in a Dual-Zone HVAC System
Before you schedule zone control installation services, you may be wondering what a dual-zone HVAC system can do for you. Here are a few reasons why you should install a dual-zone air conditioner and heating system in your home:
Save Money on Monthly Utility Bills
Customizable Heating and Air Conditioning
Less Damage to the System
What do each of these benefits mean, and how are they applicable to your home?
1. Save Money on Monthly Utility Bills
One of the best ways to save money on electricity and gas is to control how the heating is distributed. You may need more cooling for the top floor if you have a two-story house. Instead of blasting the entire home, even areas like the finished basement that do not need cooling, you can focus the efforts of your HVAC system.
This can also allow the free flow of cool air to assist your system. The cooler air from down below will work its way up through the house. You don't need the air conditioner running to achieve this. The same is true of the heater during winter when warm air will rise through the home.
2. Customizable Heating and Air Conditioning
It is common for people to have different preferences for an ideal temperature range when it comes to heating and cooling. What you may think is nice could freeze out another family member. You may think that a room is hot and they could be comfortable. A dual-zone air conditioner and heater can solve this problem for you.
The house will be split into multiple zones, each of which can be controlled by the person in it. You may find that you like your living room cold while you watch a movie. At the same time, someone who stays in the bedroom upstairs may want to be warmer. You can each enjoy the temperature that you prefer.
Read More: Why Is Your Light Switch Warm? Top Reasons and Ways to Respond
3. Less Damage to the System
With the ability to control each area, a dual-zone HVAC system will not need to work as hard in comparison to other types of units. This means you will save in the long term because your HVAC system has less wear and tear. Even reducing the amount of wear by 10% can make a massive difference and help extend the life of your unit.
A dual-zone HVAC system can also help if you have areas of your home you don't intend to use during certain times of the year. If you want to close off a room or area during winter, you can do it without any trouble. This can help increase the time between needing a furnace replacement for your home.
Dual-Zone Air Conditioning and Heating vs. Dual-Unit Systems
The main difference between a dual-zone and a dual-unit system is the number of HVAC units you have running. A dual-zone system is one unit that handles the heating and cooling of the zones in your home. In a dual-unit system, it is multiple HVAC systems that are engaged.
For most situations, a dual-zone system will be more efficient. For those who rent portions or entire floors of the home to tenants, a dual-unit system may be a better solution. Using a dual-unit system also doubles maintenance because you would need a furnace tune-up for both units.
Limitations of Zoned HVAC Systems
One of the major limitations of dual-zone HVAC is the size of the zones. The zones can't be too small, or the system won't be able to cycle properly. This means that some rooms have to be grouped together, like a bathroom and an adjoining bathroom. That would be a single zone, not two zones.
Another issue is the increased cost of installation because you will need a two-stage air conditioner. For your heating, you will need to have a variable-speed blower. On the positive side, these extra costs will be made up for by the increased efficiency of the system.
Read More: How to Clean the Garbage Disposal in Your Kitchen With Baking Soda and Vinegar
Installing a Dual-Zone Air Conditioning and Heating System
The process of installing a zoned AC and furnace unit is straightforward. That being said, it is best left to a professional because there are several technical demands. The first is that the units have to be mounted, and the lines that carry refrigerant need to be connected.
A licensed technician will also have to be above to make the electrical connections that are necessary for the system to work. They will also have to know how to wire the control board so that it can open all zones for humidity distribution and control. If these tasks are done improperly, it can damage or render the whole system ineffective.
The installation process can take some time. You should expect at least a day for the installation. It could take longer if you have a larger home that has more complex requirements for the HVAC system.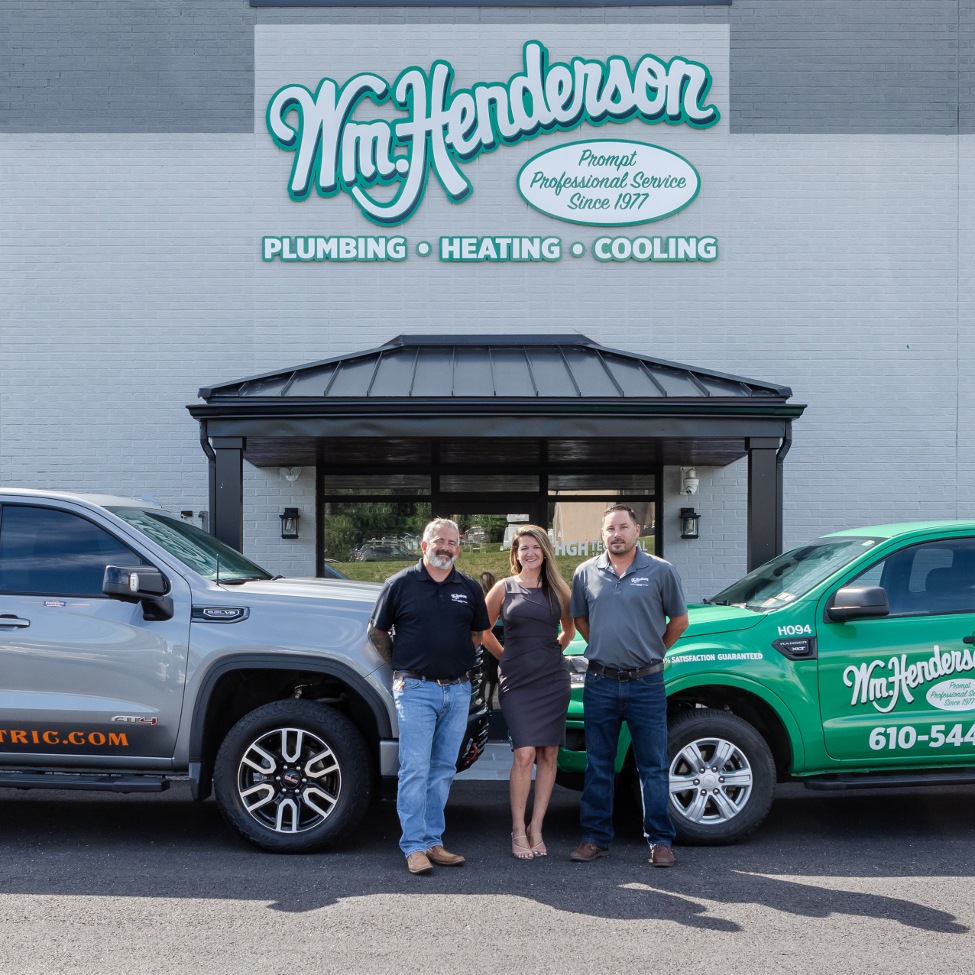 Zone Control System Installation and Replacement Services
Due to how much goes into a zone control system, you will need a qualified professional working with you. Fortunately, our team of technicians offers zone control system installation and repair services for homes in your local area. We have the experience and tools to get your dual-zone HVAC system working right.
Whether you need routine maintenance, a tune-up, or an inspection of your HVAC system, we are happy to help. We provide HVAC services in Brookhaven, PA, and the surrounding areas. In addition to dual-zone options, our professionals offer a variety of other HVAC solutions including furnace replacement, heat pump system repair, boiler maintenance, and furnace repair.
No matter what your HVAC needs are, book your next appointment with our team to receive support. Give our staff a call at (484) 206-8594 to receive help with installing a zone control system in your house.
Categories: