Whether you own an electric vehicle (EV) or want to purchase one in the future, you need to have a plan to keep it charged. We have created this guide to help you become familiar with the process of installing an electric car charging station in your home.
What Is an Electric Vehicle (EV) Charging Station?
While standard vehicles run on gasoline or diesel, electric vehicles run on electricity. Like your cell phone and laptop, electric vehicles must be charged periodically to continue functioning. Every time you drive an electric car, the battery charge decreases. Once the charge runs out, the electric vehicle won't drive.
An electric vehicle charging station is similar to a gas pump but charges the portable battery pack of your electric car rather than filling a tank with gas. Once the car is connected to the charging station, it converts alternating current (AC) of 120 volts, 240 volts, or higher into whatever voltage the electric vehicle requires to operate.
3 Types of Electric Vehicle Charging Stations
Electric vehicle charging stations come in three levels, starting with the most basic and working up to the most complex. Keep reading to learn more about each type.
Level 1 Charging Station
A level 1 charging station is equipped with a level 2 charger that runs on 110 to 120-volt AC. This simple, low-cost model is intended to serve as a car charging station for your home. When installing this electric car charger, you can plug the device into a wall socket outside or in your garage.
The downside to level 1 charging stations is that they take a long time to charge your electric vehicle. A general rule of thumb is that one hour of charge time will only get you four to six miles down the road. This is why we recommend charging your electric vehicle when you're at home and when the car isn't in use.
Level 2 Charging Station
A level 2 charging station has a level 2 charger that operates on 240-volt AC. This option is an ideal home electric car charging station because some are portable and others can be installed easily by an electrician. If you want to install a non-portable electric vehicle charging station at home, have an electrician run a circuit from the garage to which the device can connect. Level 2 charging stations reduce charging time by 25%, allowing you to drive roughly 20 miles after a one-hour charge.
Level 3 Charging Station
A level 3 charging station is designed for charging on the go because it offers the fastest charge time, thanks to its DCFC (direct current fast charging) technology. While not intended to be a home car charging station, the level 3 model is ideal for commercial use. The most recent models run on 400-volt to 800-volt AC, enabling an EV to reach full charge in less than an hour.
Read More: Can You Run a 15 Amp Outlet on a 20 Amp Circuit?
How Much Does It Cost to Charge an Electric Car?
Using a standard electric vehicle charging station at home will typically cost you anywhere between 3.1 and 11.3 cents per mile. However, a few factors impact this cost. Two of those factors are:
The cost of utility power in your area: The more your utility provider charges for electricity, the more it will cost you to charge an electric car.
What time of day you charge your EV: Using power at night is generally cheaper than using it during the daytime. This is one reason why we recommend charging your electric vehicle overnight.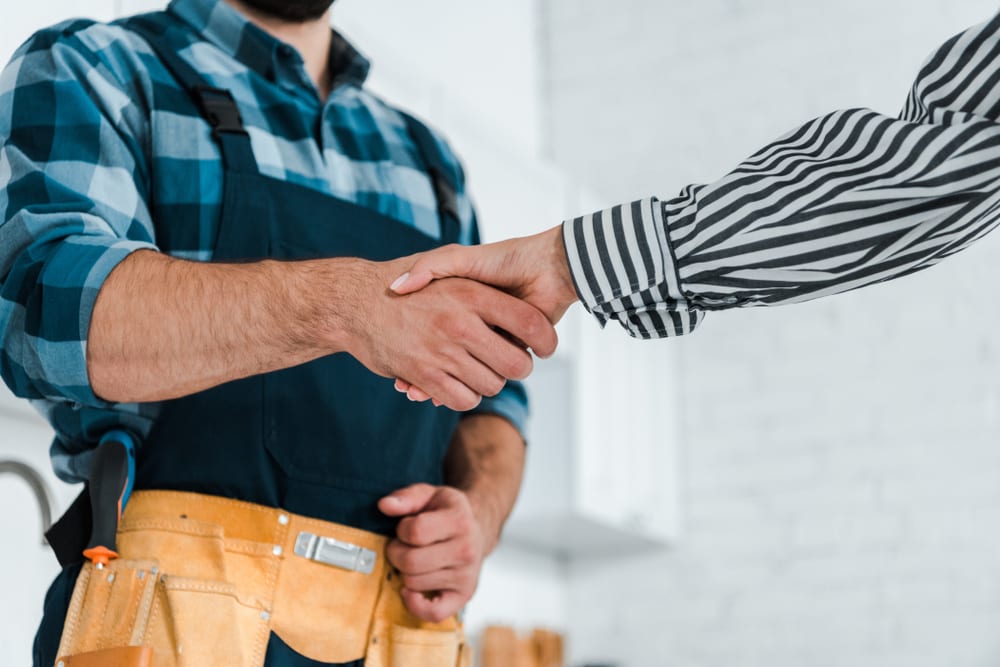 Electric Vehicle (EV) Charger Installation Services
If you are thinking about buying an electric car, our team of electricians is available to help you. Our technicians provide exceptional electric vehicle charger installation services for homeowners in Broomall and other areas of Pennsylvania. Our electricians will get the job done right the first time so you have reliable power for reliable driving. All you'll have to do is plug in your electric vehicle before bed, and it will be ready to drive by the time you leave for work the next morning.
In addition to offering support for vehicle charging stations, our team provides other types of electrical repair services such as electric outlet installation, electrical panel replacement, whole-house generator installation, and lighting repair. Give our professional electricians a call by phone at (484) 206-8594 to receive assistance with a mild to severe electrical issue.
Categories: