Local Plumbers, Electricians, and HVAC Repair Services in Coatesville, PA
Our team of skilled local plumbers professionals offer superior plumbing, electrical, and HVAC repair services for homes in Coatesville, PA. When you need reliable plumbing services in the local area, WM Henderson is the name you can trust to get the job done right. Give our team a call by phone at (484) 206-8594 to receive support with a plumbing, heating, or air conditioning issue in your house.
Plumbing Repair Services
Our local plumbers are experts in all plumbing services. Whether you need water heater repair and replacement services to ensure a warm shower or sewer line replacement, installation, and repair services, we have you covered.
Our team also specializes in sump pump repair and installation services to protect your home from water damage during heavy rains. We also offer quick water line repair services to address any leaks promptly, saving you from potential long-term damage. Trust the staff at WM Henderson, your local plumbing service provider.
Water Heater Repair and Installation Services in Coatesville, PA
Our team of plumbers in Coatesville, PA understands the importance of having a functioning water heater in your home. This is why our local plumbers provide comprehensive water heater repair and water heater replacement services tailored to your needs.
Whether your unit needs a simple fix or a complete replacement, our team has the skills and knowledge to do the job effectively. We handle all types of water heaters, ensuring you can access hot water when needed. Trust us to deliver prompt, reliable services that keep your water heating system operating at its best. Your comfort is our top priority.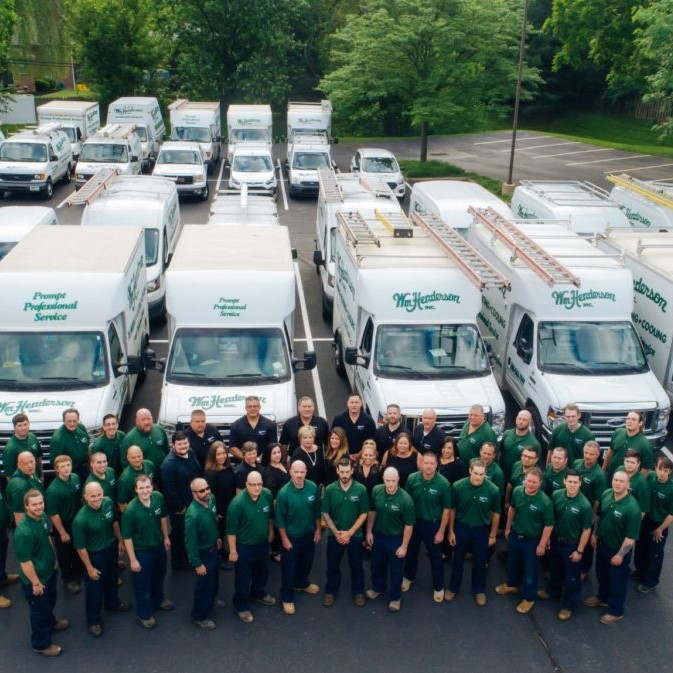 Drain Cleaning Services
We provide top-notch drain cleaning services, ensuring the plumbing system in your home functions at peak levels. Our advanced video camera pipe inspection services allow us to pinpoint the problem, saving you time and unnecessary expenses.
We use power rodding techniques for stubborn clogs to effectively clear your drains. Trust us to provide thorough, efficient services that maintain the health of your drains and ensure smooth water flow in your home. Your satisfaction is our guarantee.
Heating Repair and Installation Services in Coatesville, PA
We are here to keep your home cozy with our comprehensive heating repair and installation services in Coatesville, PA. We got you covered by offering everything from HVAC repair to heat pump installation and repair.
Our team is also skilled in boiler maintenance and replacement, radiant heating system installation, and setting up ductless mini-split systems. We can enhance your comfort with a whole-house humidifier installation and zone control systems. Trust us for all your heating needs.
Furnace Repair and Replacement Services
If you want trusted experts for furnace installation or furnace repair services, we have got your back throughout the cold season. Our experienced professionals specialize in servicing both gas and electric systems. Whether you have an energy-efficient electric furnace or a gas-powered model, we will pinpoint the underlying issue and recommend the best repair option.
If your furnace is acting up, we will diagnose and repair the problem quickly. If it makes more sense to replace it, we will walk you through every step of the process. This includes helping you pick out a new furnace that is the correct size for your home without breaking your budget. We will ensure your home stays warm in the cooler weather, no matter what furnace type you pick.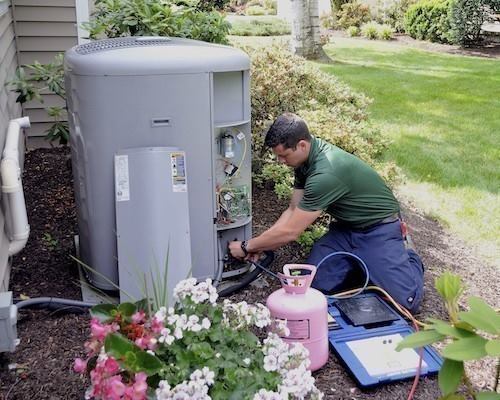 Air Conditioning Repair and Installation Services in Coatesville, PA
We understand the importance of having a comfortable living space in your home. This is why we offer customized air conditioning repair and air conditioning installation services for a variety of different types of systems.
Our technicians have extensive knowledge in the field, allowing them to provide high-quality HVAC repair solutions to homeowners in Coatesville, PA. Our air conditioning services range from minor annual tune-ups to total unit replacements.
If you have an outdated air conditioner, we are here to help you pick the most energy-efficient model for your house size. It will cool your home while helping lower your energy bills to save your wallet. We pride ourselves on offering fast, professional services that prioritize your comfort and satisfaction. When the summer heat hits, trust us to keep your home the perfect oasis of cool.
Electrical Repair Services
Whether you need minor electrical repair services, major renovations, or anything in between, our experienced local electricians are here to help. We also offer interior and exterior lights, electrical outlets, fans, and wiring services to ensure your home is safe and well-lit.
Do you need help with your appliances or heating systems? We have got you covered in that department, too. Even your pool and hot tub electrical needs are within our expertise. Trust us to power your home safely and effectively.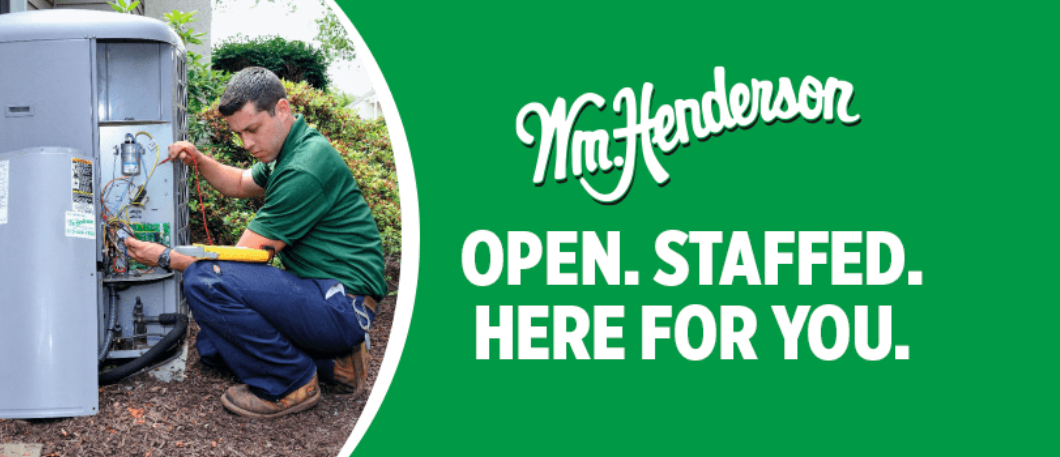 WM Henderson is a Go-To Provider for All Things Plumbing, Electric, and HVAC
Ready to experience top-notch service from your local plumbers? Look no further than WM Henderson. Whether a minor repair or a major installation, our professionals are ready and equipped to handle your plumbing, heating, or electrical needs.
Don't let home maintenance woes keep you up at night. Contact WM Henderson today, and let us take the stress out of your home repair and maintenance.
Call us at (484) 206-8594 for fast, reliable emergency HVAC and plumbing repair services!